Give Your Service Business A Boost!
Make Your Best First Impression With Us!
14-Day FREE Trial
No Contracts
Less Than One Week Onboarding
Based In The U.S.

24/7 Live Answering Services
Both small and large companies across practically every region and industry group in North America have benefited from AnswerLive's custom-built solutions and superior service. We succeed when you succeed, so our answering service is dedicated to ensuring you are professionally represented, have dependable, personalized support and virtually disaster-proof technology. Our bilingual U.S. based staff can take your calls in Spanish as well as English.

Customer Service & Help Desk Services
An industry newsletter reported 63% of consumers will stop using a company's products or services based on a negative call center experience. There's nothing worse than being on hold when you need help. Let us make a good impression and build a working relationship with your clientele.

Live Chat and Lead Tracking
Potential customers are reaching your company more now than ever through different mediums and communication sources. Our specialists are trained in online chat lead capture and service requests to ensure your inquiries are monitored and delivered to you as quickly as possible.

Virtual Receptionist Services
Need a friendly, professional voice that greets customers in your business name, provides accurate information about your company? Don't settle for robots. Don't place your customers on hold. Save your money hiring and training a receptionist. We can route numbers to your staff, schedule appointments or take an order. It's a real receptionist at pennies on the dollar to your business.

On-Call Scheduling Services
If your business has an Emergency Protocol, you need to stay organized and ready for any situation. See which of your employees are on call in real time, or track attendance with our scheduling function – don't waste your dollars on software and streamline your business process before you miss another business opportunity.

Appointment Taking Services
Not everyone calls for appointments during business hours. With our HIPAA compliant support team, you (and your administrative team) can rest easier at night and work easier during the day!

Live Transfer (Call Patching)
You're busy — we get it. Important calls only, take messages for others. Our live transfer solution works well with our flexible message delivery. Whether it's an urgent call or a new lead, if it meets your requirements, you'll get it. So you can focus on what is important, when it's really important.

Sales/Order Processing
Maybe it's the holidays or maybe your business is just exploding. Despite the emergence of e-commerce, people still call with questions before they purchase something.

Data Entry Service
Have a big project or a lot of small numbers or other data to collect? Gold Cross is your data support specialists.
Meet Your Dedicated Account Manager
Account Manager Kim Wold understands that customer support is your biggest concern. We feel the same about our customers. Gold Cross is more than a support team. We assign you one client support specialist like Kim that is fully dedicated to your needs. She has more than a decade of experience in the answering service business, ensuring client demands are satisfied, addressing critical issues and providing support for small businesses.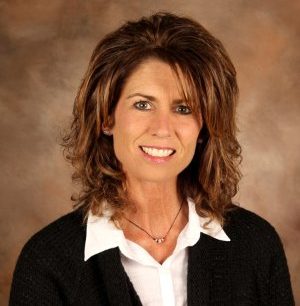 Want To Grow? Let Us Take Care Of The Small Stuff!

Bi-Lingual Answering Services
If you have a multi-lingual customer base, you need to communicate to them properly. Don't lose a sale for based on this – call Gold Cross!

Voicemail and Message Delivery
We offer a variety of voicemail and message services that pair with our other core services to provide for you up-to-minute message delivery and voicemail, no matter how often you are out of the office.

Toll-Free and Local Numbers
Whether your customers prefer local numbers, or your company needs the flexibility of a 1-800 number, we have a solution that works!

Is Live Online Chat Worth It?
Live chat leads to a 48% increase in revenue and 40% conversion rate.

*Source: Forrester
Want a $50 credit? Sign up and refer someone else!
Contact Us Today.
Gold Cross Answering Service has one goal — to provide telephone answering and messaging services for small businesses in the service industry. We also serve a variety of white-collar industries as well, including attorneys, funeral parlors, medical & dental and more. We take pride in offering affordable, up-front pricing for your small business.
Give your

first impression 24 hours a day, 7 days a week with Gold Cross Answering Service!