The Most Affordable Answering Expertise In The Service Industry!
Make Your Best First Impression With Us!
Your first impression means everything in the services industry, because you – and what you provide – is the product. We can help.

Water Treatment
The water treatment industry has been a Gold Cross staple specialty for more than 15 years. We provide residential treatment companies with expert customer assistance, such as water softener unit bypass. Likewise, you can be assured your leads will be captured at all times with our 24/7 answering service.

Tradespeople
Whether you're in a construction company, HVAC company or any sort of contracting situation, you know your job does not stop at 5pm. Whether its property owners, vendors or other employee issues, your management needs to stay in the loop.
Restoration
Disaster can strike at any time, which means you need to be able to answer the call at all times for your business to grow. Property damage is always an issue of timing and efficiency for disaster restoration services. Make sure there's someone at the end of your line at 3 a.m. when the opportunity arises.

Utilities
Outages can happen at any time, and when they do, your offices are unlikely to handle the influx seamlessly. Let Gold Cross Answering Service step in and keep your customers happy with prompt customer service assistance. We can read outage explanations from prompts and keep the masses off your back! Remember — there are no long-term contracts needed — we are available on an ad hoc basis.

Construction/Contractors
If you miss a call as a contractor or construction business, you could be missing a job. Whether you're independent or part of a large firm, you can rely on Gold Cross for the proper support and coverage you need to ensure your contracting business gives its clients what they want, when they want it.
The Gold Standard For Water Treatment
Gold Cross has been servicing the water treatment industry for nearly 15 years for more than 200 water treatment companies in the U.S. and Canada. With our specialty water treatment answering service plans, you can:
Reduce the number of emergency calls performed by technicians
Have a phone answering service trained on unit bypasing to help prevent customer water damage losses
Take messages to cancel salt or water deliveries, saving your staff time and money.
Monitor leads and sales scheduling
Reduce employee and contractor costs with after-hour support
Promise your customers are NEVER placed on hold or sent to voicemail
"Gold Cross personnel and their level of trained understanding of our specific industry makes them an exceptional partner in handling closed hour customer matters." – Don Meredith, Meredith Culligan Water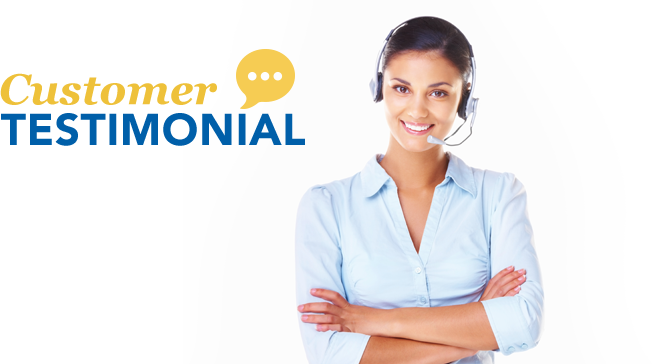 We always have found Gold Cross to be a valuable partner handling our regular after hours calls. However, after Hurricane Irma went through our area, our offices did not have normal phone service for several days. Seamlessly, Gold Cross was able to answer the phones and provide us with the needed customer information so we could continue to serve our customers. Without their service, we wouldn't have been unable to function. We are happy to be long term customers and sincerely consider Gold Cross as a vital part of our team of professionals.

– Dan O'Brien, GW Pumps & Purification
They perform a crucial function, allowing our customers and future prospects to reach us after normal business hours and do so at a very reasonable price. Their staff are not only friendly, but knowledgeable about our business, allowing them to dispatch calls in the most efficient manner. Additionally, Gold Cross makes any changes, updates or requests that come from us seamless and easy to work with.

– R.J. Easton, The US Water Company
I have worked with Gold Cross Answering Service since 2015. Over the past four years I have had a very positive experience and would highly recommend their services. If we experienced an issue, Carla and Kim have been quick to act and have a solution. If you are in need of a 24/7 answering service, Gold Cross is a great company to work with

– Derek Trainor, ARM, Commonweal Development Corp.
In our business we must be on call at all times, so it is critical that Gold Cross Answering Service is available to meet our needs on a 24-7 schedule. Their professionalism is second-to-none and we feel extremely confident with them being our first form of communication when our customers call us for storage needs!

– Ben Ganske, Gold Star Mini Storage
Signing up with Gold Cross has been a great decision for our business. The support they provide has been very beneficial for our customer service experience. The operators are knowledgeable about the Culligan products, and our customers appreciate being able to be taken care of by a live person.
– Sean Webb, Sharp Water Culligan
You Only Get One Chance For Your Best First Impression!
Do you want your first-time customers to get prompt, courteous service? Most answering services claim they can do this at a cost. But Gold Cross provides all of the expertise and dependability you would expect in a 24/7 answering service for a fraction of the cost, with no long-term contracts. We believe in making your customers feel like they are talking with you as an extension of your business — because that's what we are.
Our Startel Secure Messaging platform and client service portal provides you with up-to-date information on each call that was received. Gold Cross specializes in the service industry. We understand that a problem from your customer rarely seems to arise between the hours of 9 to 5. This is why we are there all day, every day — nights, weekends and holidays — to provide your customers with the comfort and satisfaction they come to expect from YOU.