You're There When They Need You. Anytime!
Get your messages anywhere for HALF the cost of a typical answering service company.
Choose when or how to respond. From anywhere. Never miss a voicemail or message from a current contact or prospect – so you're there when they need you most.

Interactive Voicemail Services
Sure, accessing your voicemail is easy. But what if your voicemail could come to life? Provide critical company information such as address, hours, directions.

Flexible Message Delivery
You'll never worry about how you'll access your messages – and you can customize it to your specifications. Get your messages automatically delivered via phone, email, website, or fax. Get emails of your voicemails.

Startel® Secure Plus Messaging – HIPAA Compiant
You can transform your workflow with our two-way, secure, direct-messaging platform. Startel SM+ is fast, secure, and HIPAA compliant to protect sensitive information.
Get More Out Of Your Digital Message Delivery
You pick the method. You pick the frequency. You pick the recipients. That's how Gold Cross makes it work for you. It's a customized solution that bigger answering services may offer as an expensive, add-on feature. You won't find that with us. And with our easy-to-use, mobile-friendly client management too, you can be assured all your messages will be in one spot. Whether it's an urgent matter, or just a daily batch of messages sent through a medium of your preference, you'll have your information exactly when you need it.
Never miss an important moment with Startel Secure Messaging and Tigertext.
The Startel Secure Messaging Plus application is a safe and effective way to send and receive HIPAA-compliant text messages.
Sender's text is fully configurable and can determine the length of message life within a 30-day period. Content is always encrypted.
Features include receipt notifications, remote wipe, voice and image attachments and auto-expire messaging.
You may notice the SM+ app for Android has a fresh, new look. All the same great features are still there, and are easier to use than ever. The app has been overhauled to take advantage of the latest security features of the Android platform, and to provide an improved user experience. The result is an SM+ that feels current and works better than ever, but should still be familiar to your clients that already use it every day.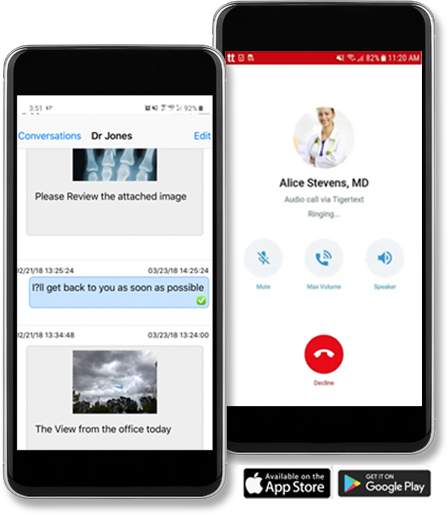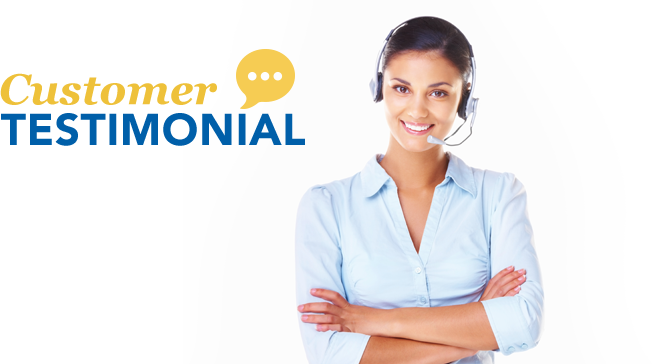 We always have found Gold Cross to be a valuable partner handling our regular after hours calls. However, after Hurricane Irma went through our area, our offices did not have normal phone service for several days. Seamlessly, Gold Cross was able to answer the phones and provide us with the needed customer information so we could continue to serve our customers. Without their service, we wouldn't have been unable to function. We are happy to be long term customers and sincerely consider Gold Cross as a vital part of our team of professionals.

– Dan O'Brien, GW Pumps & Purification
They perform a crucial function, allowing our customers and future prospects to reach us after normal business hours and do so at a very reasonable price. Their staff are not only friendly, but knowledgeable about our business, allowing them to dispatch calls in the most efficient manner. Additionally, Gold Cross makes any changes, updates or requests that come from us seamless and easy to work with.

– R.J. Easton, The US Water Company
I have worked with Gold Cross Answering Service since 2015. Over the past four years I have had a very positive experience and would highly recommend their services. If we experienced an issue, Carla and Kim have been quick to act and have a solution. If you are in need of a 24/7 answering service, Gold Cross is a great company to work with

– Derek Trainor, ARM, Commonweal Development Corp.
In our business we must be on call at all times, so it is critical that Gold Cross Answering Service is available to meet our needs on a 24-7 schedule. Their professionalism is second-to-none and we feel extremely confident with them being our first form of communication when our customers call us for storage needs!

– Ben Ganske, Gold Star Mini Storage
Signing up with Gold Cross has been a great decision for our business. The support they provide has been very beneficial for our customer service experience. The operators are knowledgeable about the Culligan products, and our customers appreciate being able to be taken care of by a live person.
– Sean Webb, Sharp Water Culligan

Is Live Online Chat Worth It?
Live chat leads to a 48% increase in revenue and 40% conversion rate.

*Source: Forrester
You Only Get One Chance For Your Best First Impression!
Do you want your first-time customers to get prompt, courteous service? Most answering services claim they can do this at a cost. But Gold Cross provides all of the expertise and dependability you would expect in a 24/7 answering service for a fraction of the cost, with no long-term contracts. We believe in making your customers feel like they are talking with you as an extension of your business — because that's what we are.
Our Startel Secure Messaging platform and client service portal provides you with up-to-date information on each call that was received. Gold Cross specializes in the service industry. We understand that a problem from your customer rarely seems to arise between the hours of 9 to 5. This is why we are there all day, every day — nights, weekends and holidays — to provide your customers with the comfort and satisfaction they come to expect from YOU.